At OnMilwaukee, we believe in raising all voices and using our platform to support the dreams of others. And that's what we hope to do for Dominic the Food Reviewer. When I first met Dominic almost two years ago, I was impressed by his passion, curiosity and interest in improving his writing. Over time, I not only enjoyed getting to know him better, but he taught me as much as I have him. Hope you not only enjoy reading Dominic's reviews, but also glean understanding and joy seeing the world of food through his eyes. – Lori Fredrich, editor-in-chief
Last weekend I went to the restaurant to be later named, One Brewers Way, inside American Family Field (formerly Miller Park). I spoke to executive chef Bo Bronk about the restaurant, their seasonal menus and plans for the restaurant's future. The restaurant opened last March in 2021 to replace TGI Fridays.
Bo started his cooking career in a pizzeria at the age of fifteen. He discovered his passion for cooking and entered cooking school to become a chef. Chef Bronk is very knowledgeable about the restaurant industry and is very creative with his food.
As you enter the restaurant, old County Stadium seats line the entrance. It is a perfect place for groups to sit and take group photos. The restaurant is located overlooking the outdoor field of the baseball stadium with windows that look directly onto the baseball stadium.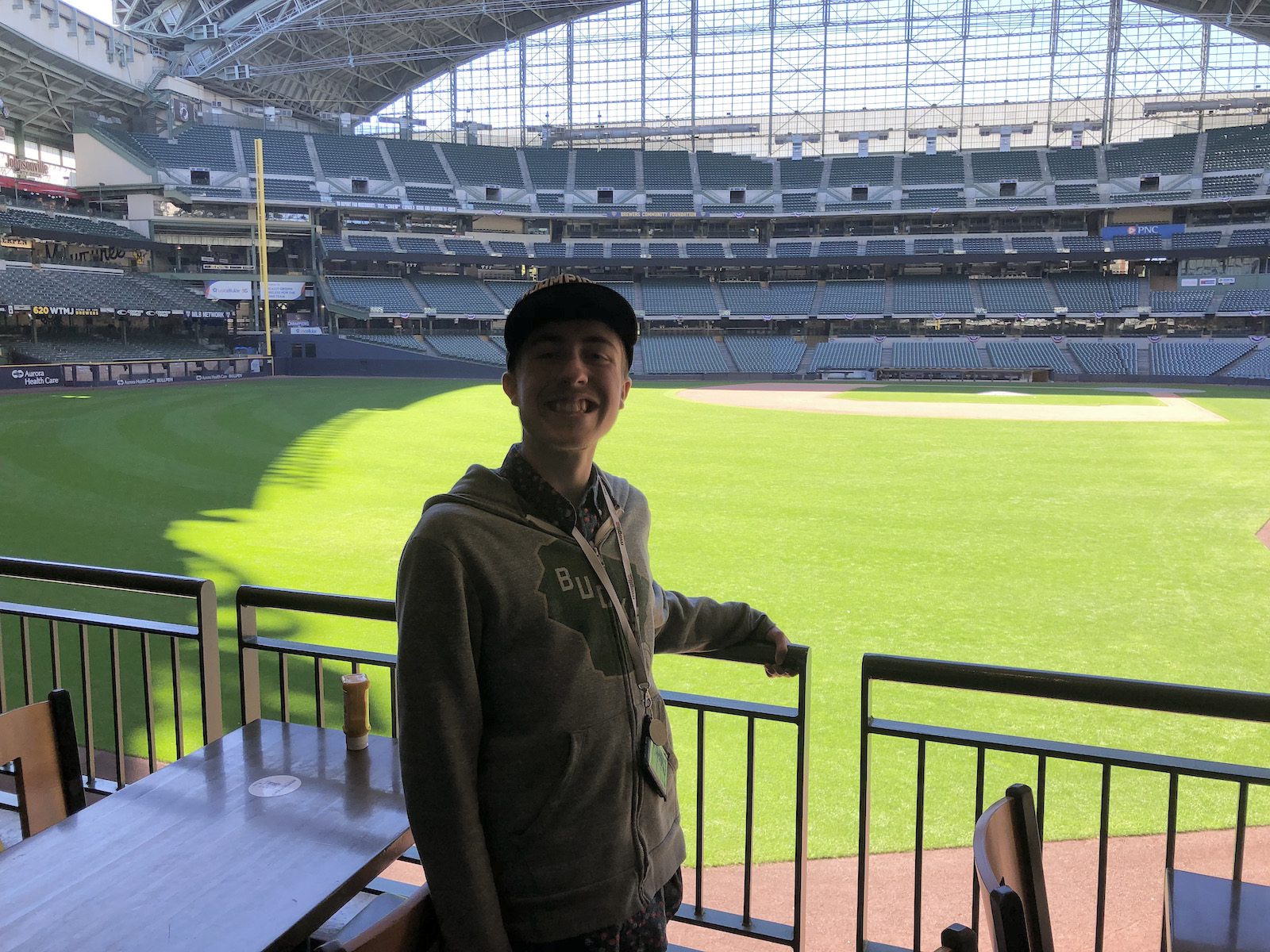 Whether you are there to eat and watch a Brewers game or just come to eat, the view of the field is magnificent. At the restaurant, our waitress Jalyn was incredibly patient and friendly.
For our aperitifs, Chef Bo has released several items that will be available on the seasonal menus. We first tried the roasted Brussels sprouts.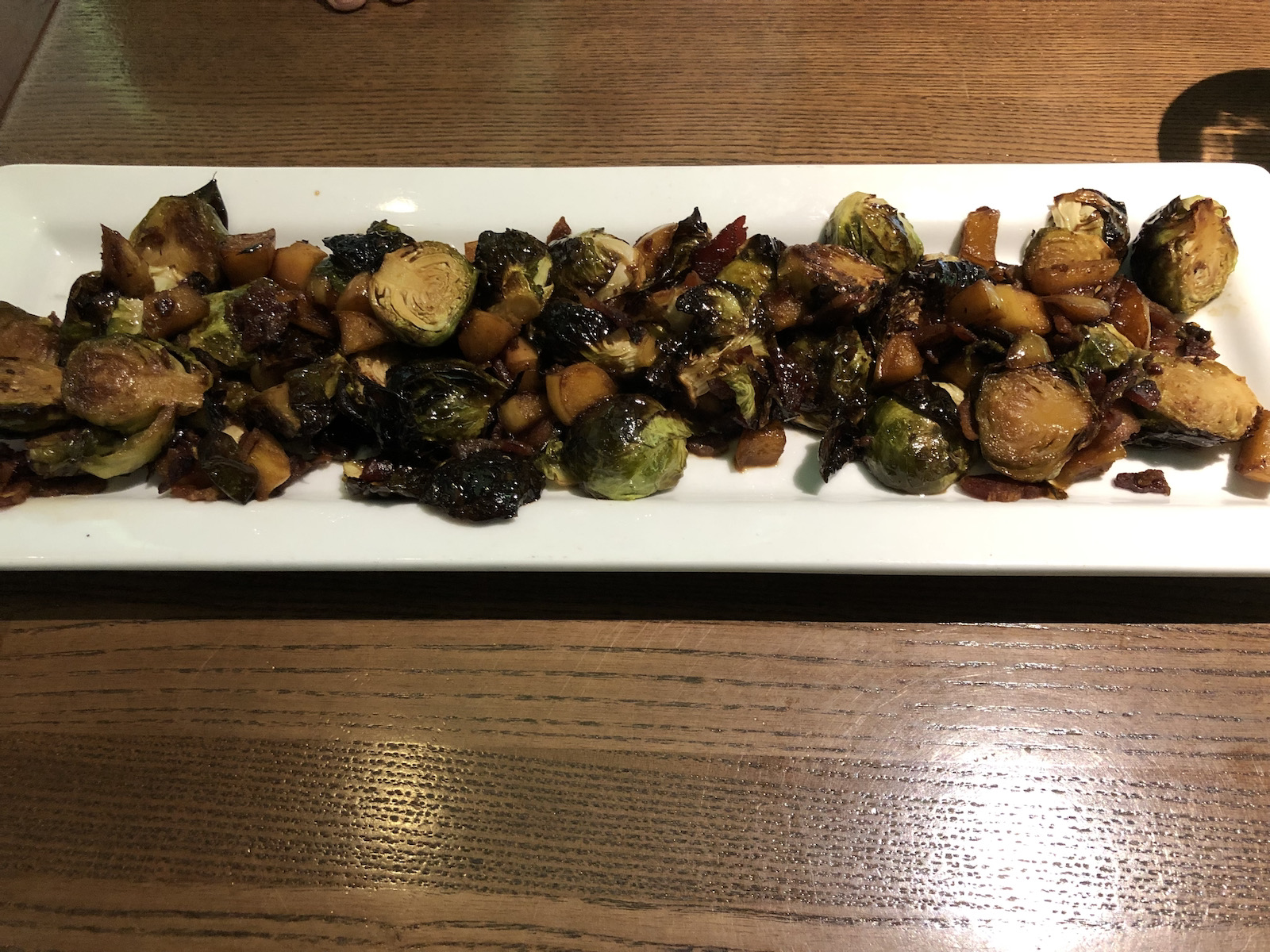 The chef told me there were caramelized apples, brown sugar bacon and balsamic thyme frosting. The brown sugar and balsamic glaze gives it a slight sweet flavor. Brussels sprouts were perfect for this time of year.
Then I tried the fried cauliflower with kimchi with ginger frosting.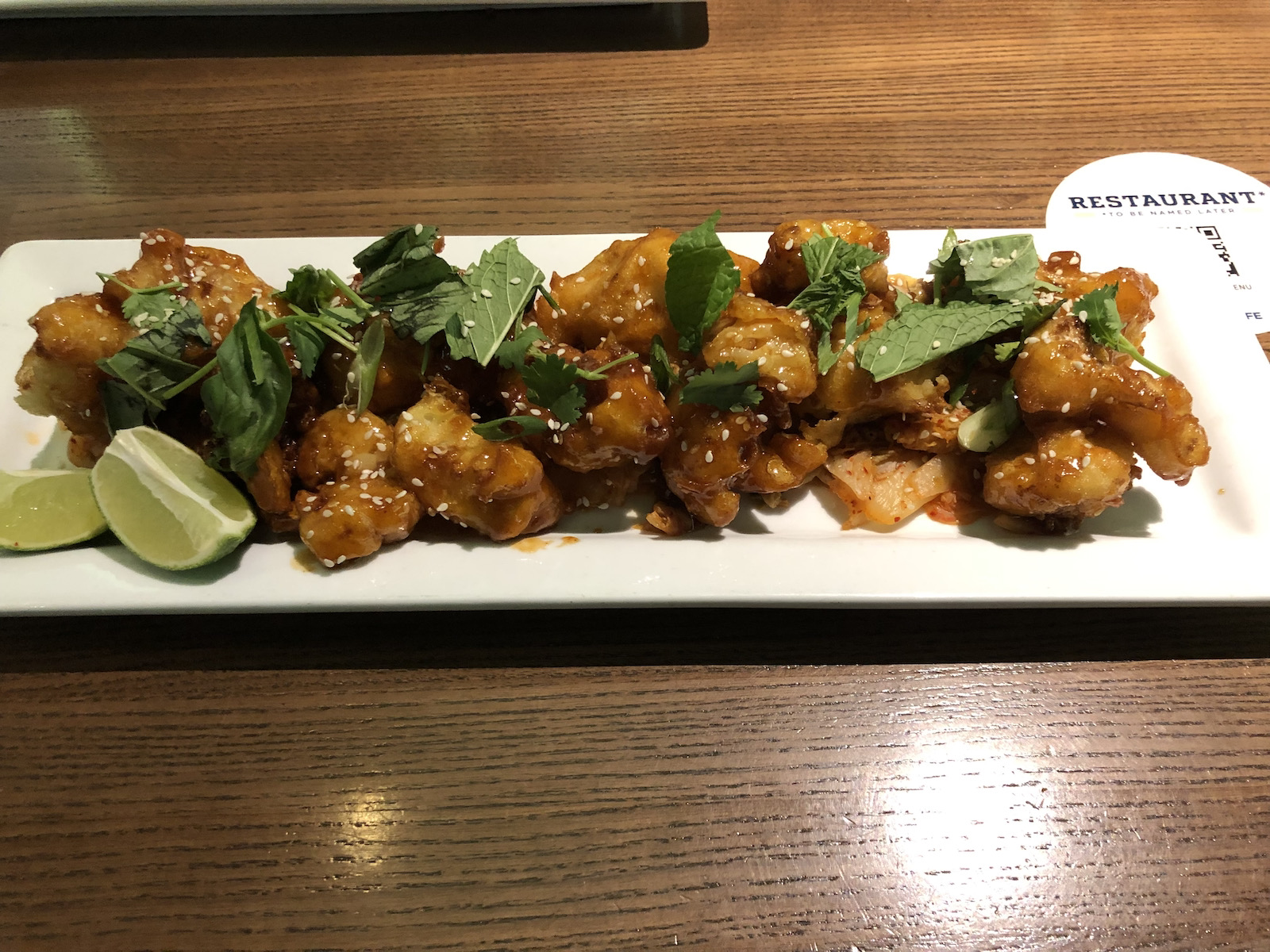 The cauliflower was super tender and the ginger frosting gave it a delicious flavor. I couldn't stop eating them as they were very mouth-watering and super delicious.
I also tried their fall season salad. The salad contained kale, pickled grapefruit, baby beets, burrata cheese and hazelnuts.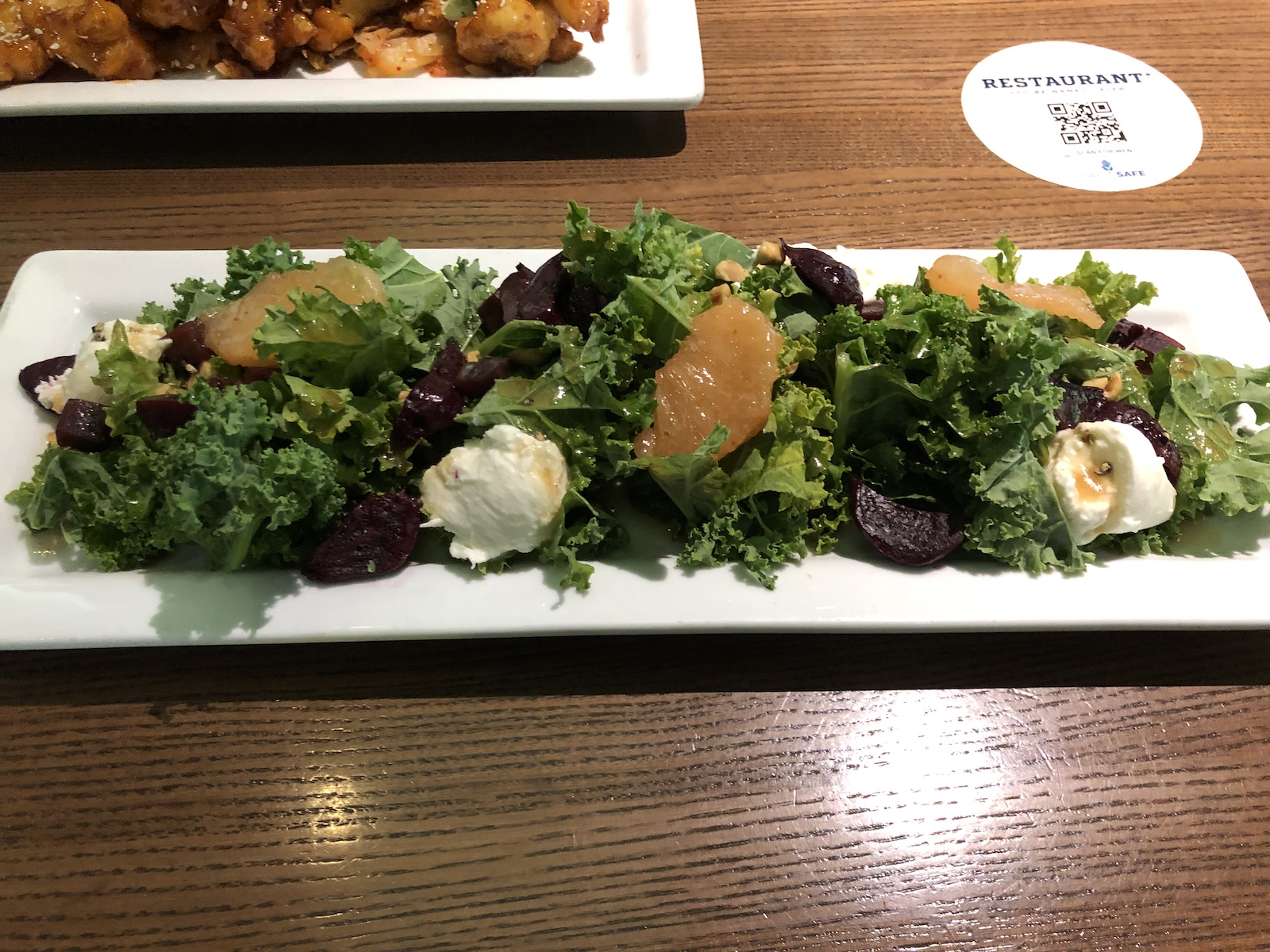 The burrata cheese and grapefruit tasted creamy, fresh and flavorful, and the salad was perfect for me because I like to eat mixed fruits like grapefruit.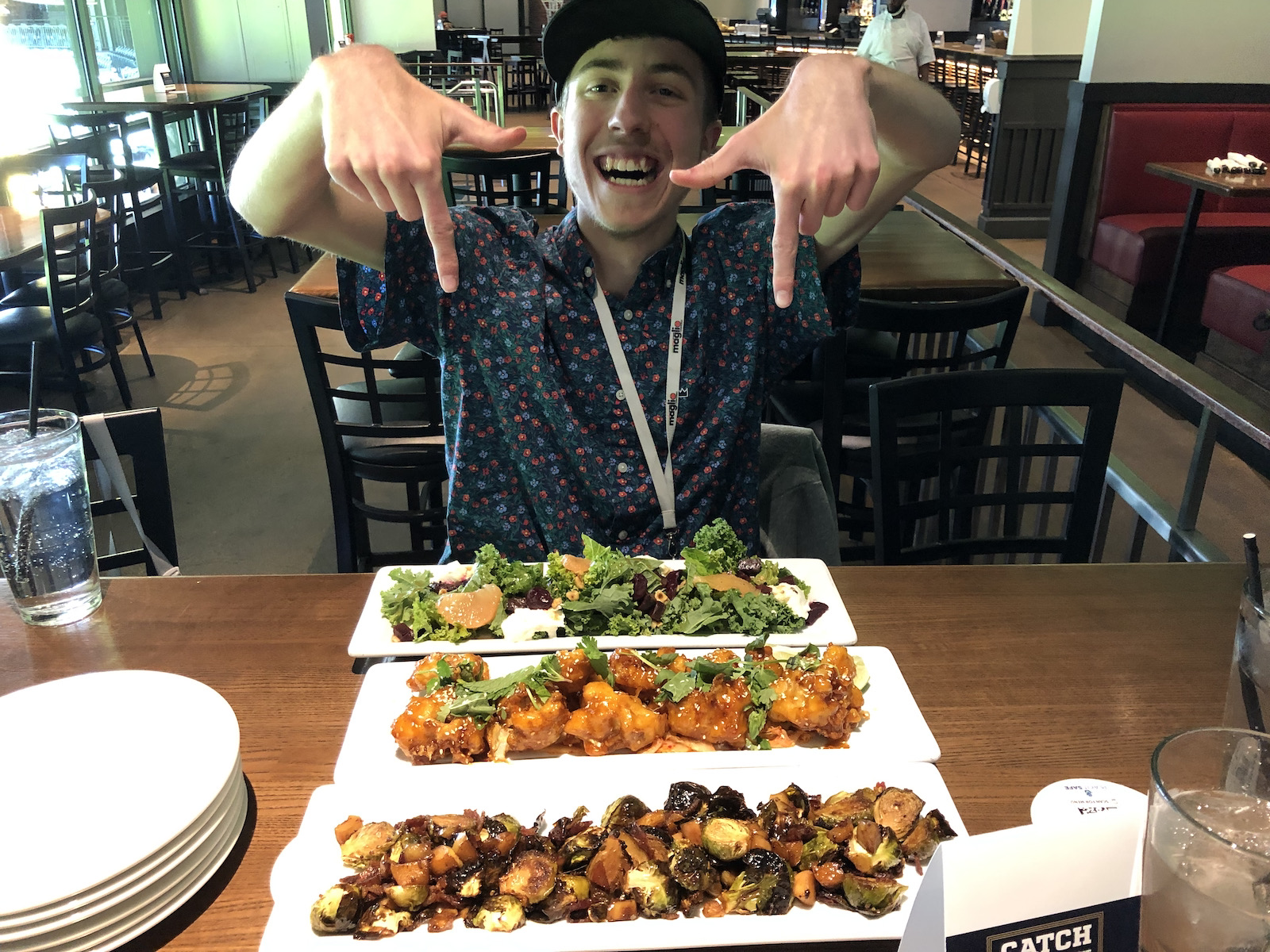 Then I tasted the grilled Jalapeno popper cheese with seasoned cream cheese, brown sugar bacon, and roasted jalapenos.
When I took a bite of the grilled cheese, the bread had a nice crunch and the jalapenos had the perfect amount of heat for me.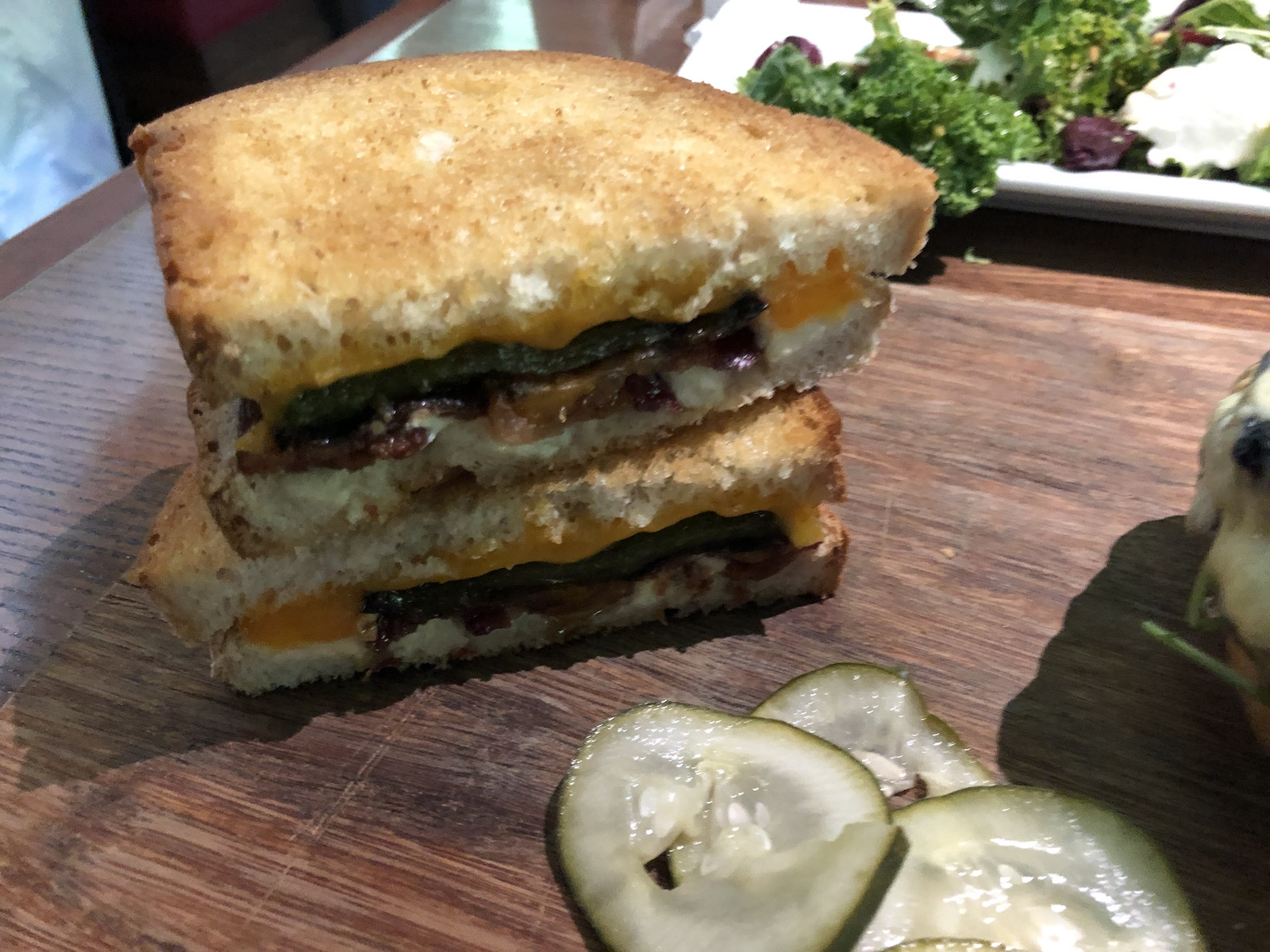 For my main meal, I tried their Double Play Burger. The burger consisted of a burger patty, kid's patty, arugula, cherry chutney and beer mustard.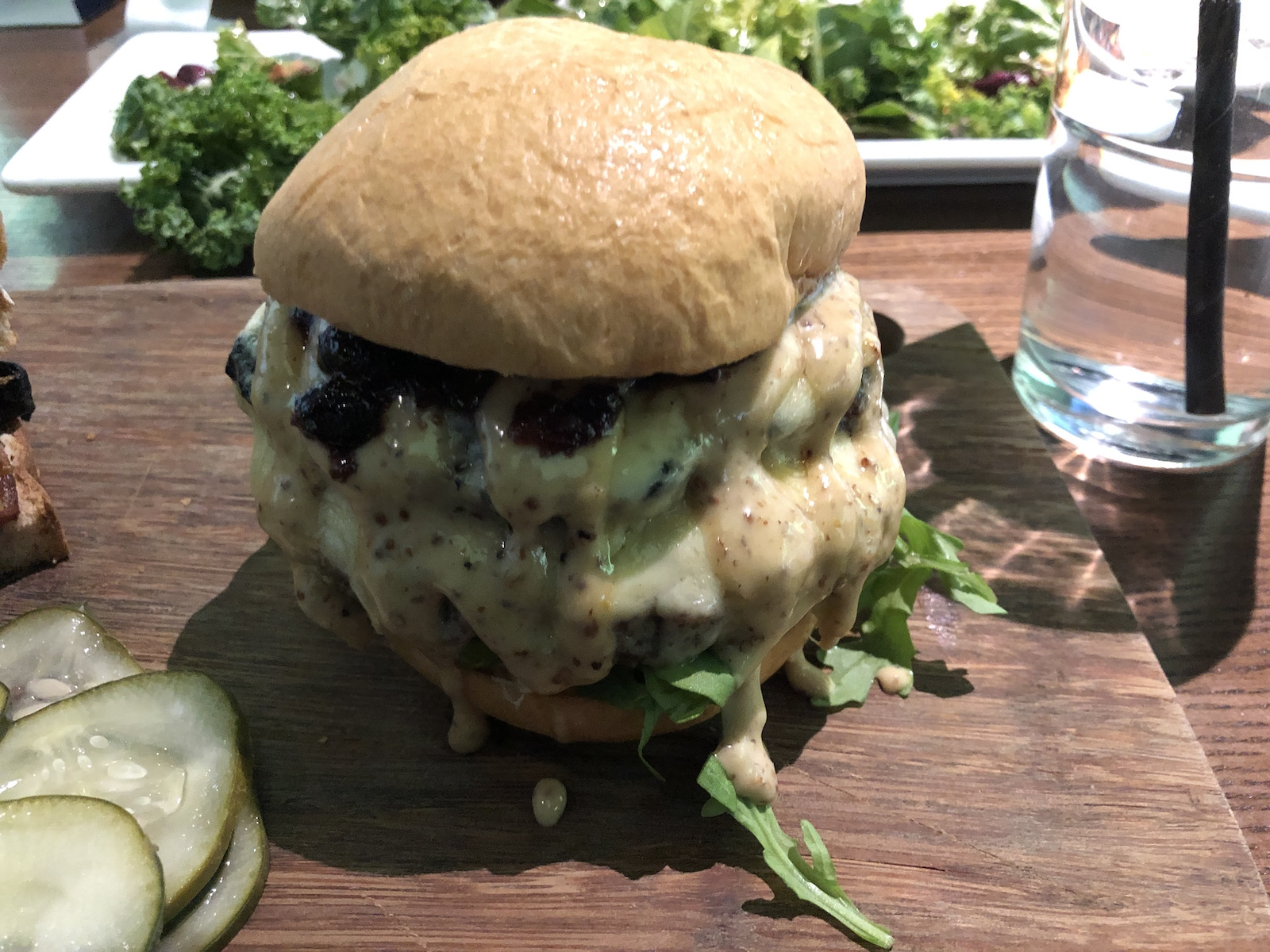 The burger was cascaded with mustard and the kid patty and burger patty were the perfect combination, as nothing is more baseball than burgers and kids.
For my snack I had the giant pretzel with beer cheese sauce.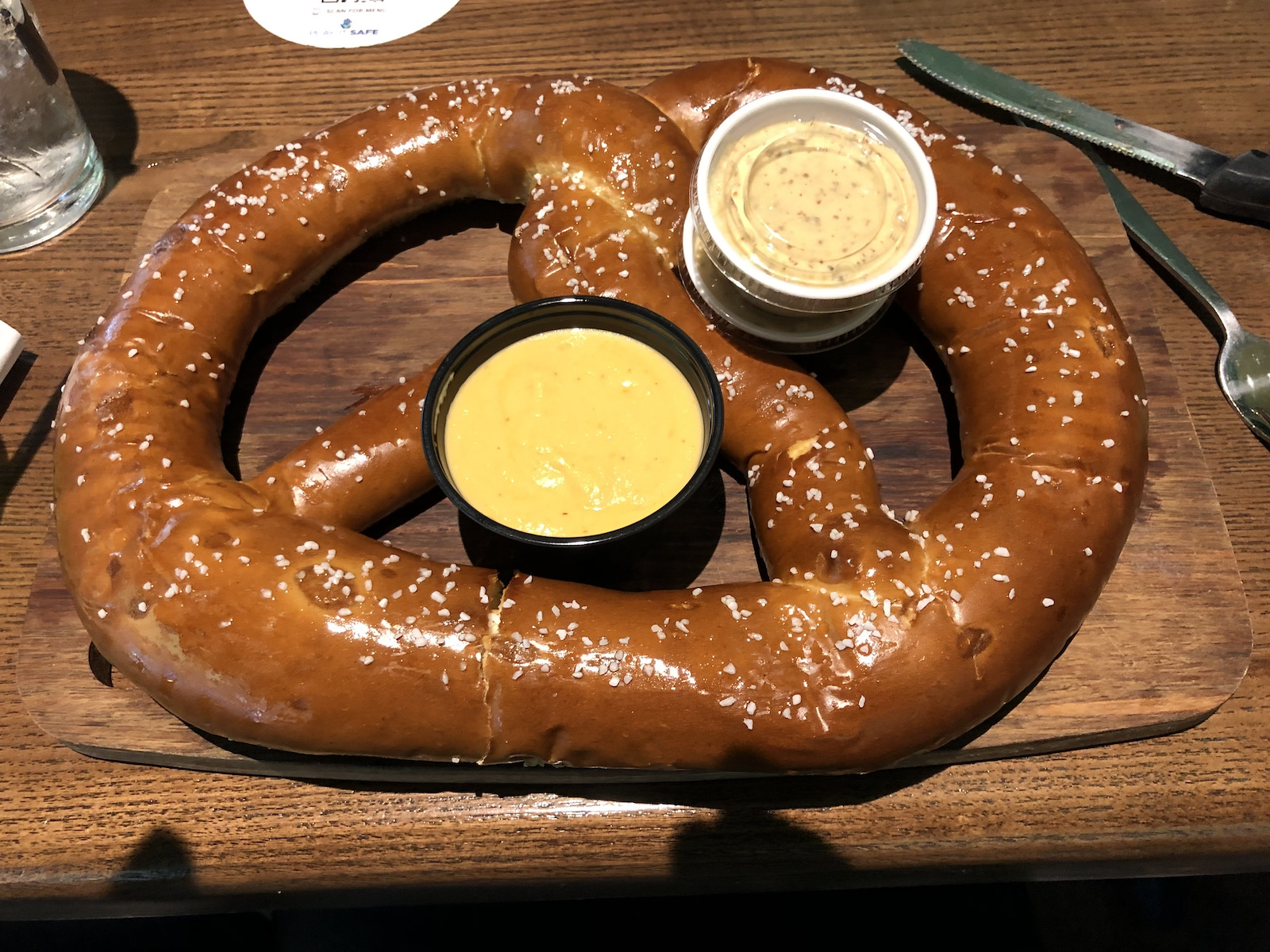 I thought the cheese was extra-cheesy and the pretzel was huge. I was very surprised at the actual size of this pretzel.
For dessert I had the mini donuts with a cinnamon apple butter cream cheese frosting.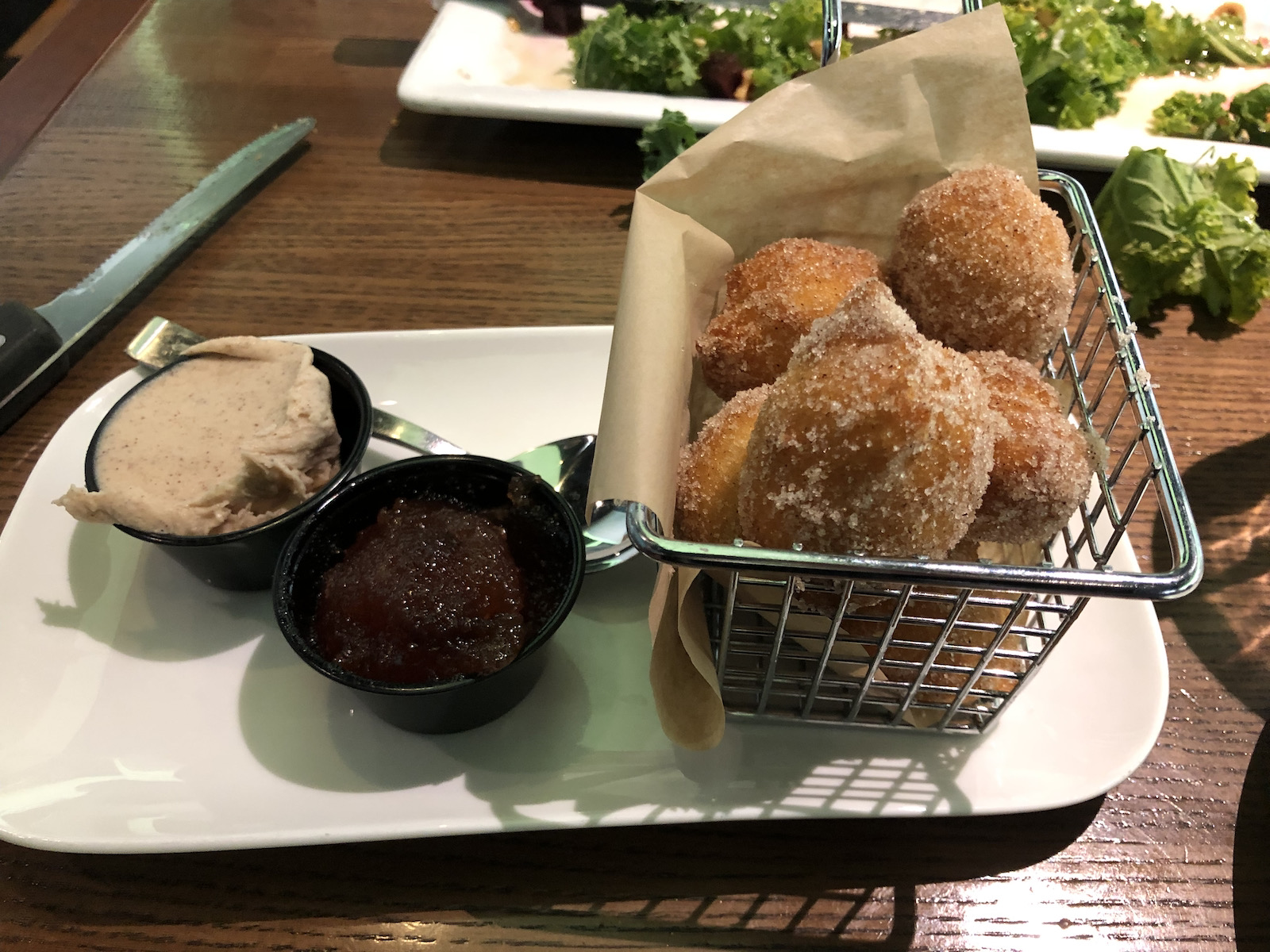 What I really liked about my Cinnamon Sugar Mini Donut was that it had the perfect amount of cinnamon sugar and was perfect to finish off an otherwise healthy meal.
I think everyone should visit the restaurant to name later because it is in a super cool location and the food is great!