Eeffective immediately, Milwaukee's Strange duck restaurant, 2352 S. Kinnickinnic Ave., will require diners to present proof of vaccination prior to entering. Bay View Restaurant appears to be the first dedicated restaurant in town to have such a policy. (Eternally awesome bounce house Rebound Milwaukee, which also serves food, is also required by vax.)
"We will now require that all guests over the age of 18 be fully vaccinated and show proof," he added. Odd Duck posted on social networks on Sunday evening. "It could be your physical vax card, a photo of it, or your Wisconsin state immunization record online. You will also need a photo ID so we can make sure they match! The good news is that our reservation system has a place where we can note this, so if you're a regular you only need to do this once. We're following CDC guidelines for defining "fully vaccinated," so at this point it's two doses of Pfizer or Moderna, or one dose of Johnson & Johnson. Our staff have already been required to be fully immunized to protect you, we are simply asking for the same in return during this outbreak.
"We want to be able to take care of you in the safest way possible," the message continued, "and that's the general consensus on how that can work at the moment. Be safe there!
There is more. Odd Duck will also switch to a reservation-only system, which includes bar seating. Masks, on the other hand, will be required "whenever you are not seated and actively dining".
Due to the recent wave of COVID-19, Odd Duck was shut down last week. The big move from the restaurant to its new location at Walker's Point, meanwhile, were delayed for a month due to other circumstances.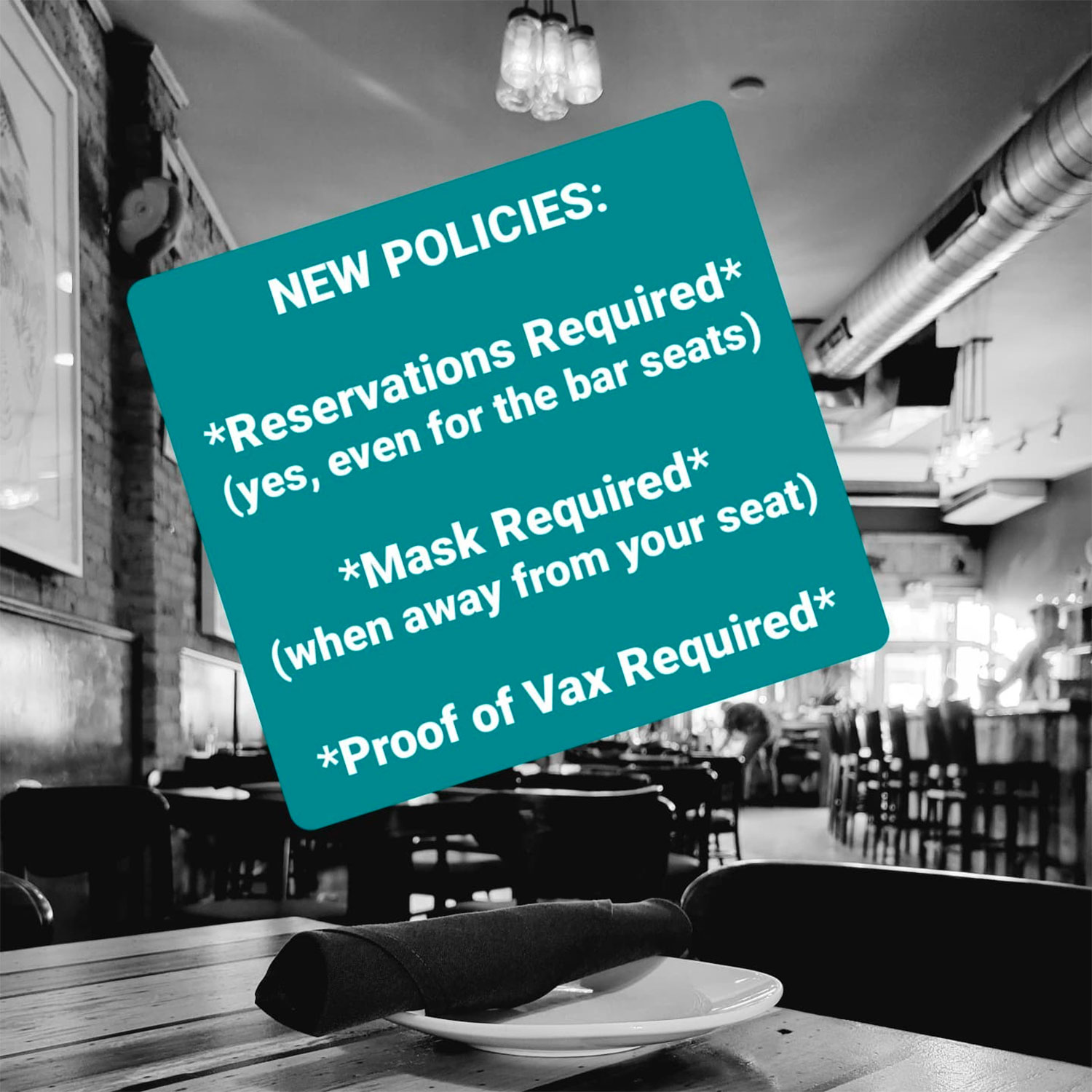 Exclusive articles, podcasts and more. Support Milwaukee Record on Patreon.
---
RELATED ARTICLES
• Odd Duck will migrate north to Walker's Point in 2022
• Odd Duck brings a taste of normalcy to a world gone mad