MILWAUKEE – The Milwaukee Department of Public Works announced Thursday, Oct. 20, that it had begun construction on "reckless driving mitigation projects."
Projects are paid for with funds from the American Rescue Plan Act. They include a variety of "traffic calming" measures, such as signage, roundabouts and pinned curb extensions.
Pinned curb extensions and islands of refuge are a faster and cheaper option than traditional traffic calming, the city said in a press release, but offer the same safety benefit by shortening the distance for pedestrians to cross the street while making it more difficult for drivers. pass to the right.
SIGN UP TODAY: Get daily headlines, topical emails from FOX6 News
The initial project locations are:
West Meinecke Avenue adjacent to Butterfly Park

Improvements near Riverside Park in Newberry and Oakland

East Oklahoma Avenue from Howell to Clement

West Locust Street from Sherman to 40th

Oklahoma's South 35th Street at Forest Home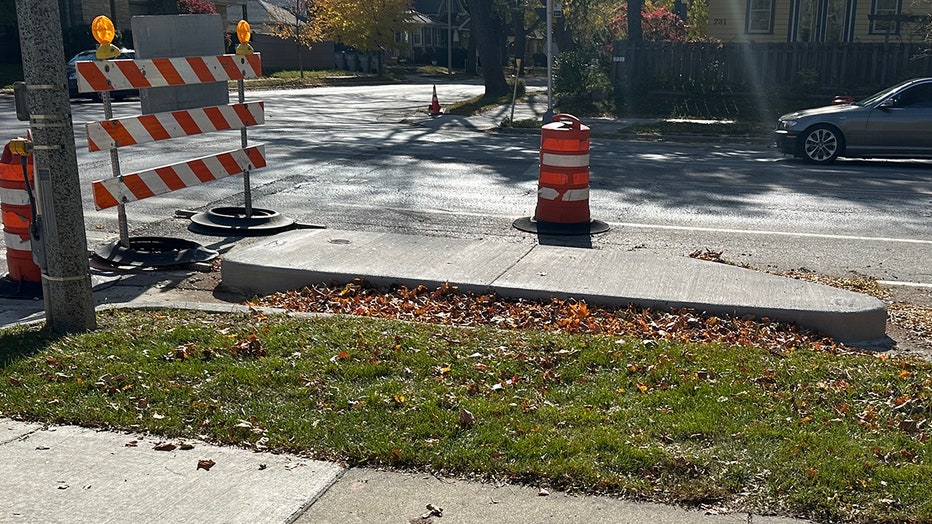 Curb Extension near Pine and Oklahoma in Milwaukee
"We continue to fight this scourge of reckless driving with physical changes to our streets. These projects are just the beginning as we will continue to make improvements to neighborhoods across the city," Mayor Cavalier Johnson said. "This is part of an overall effort that includes behavior change, law enforcement and neighborhood involvement to reduce the dangers of reckless driving."
In total, the DPW is installing 16 ARPA-awarded projects to curb reckless driving, with the remainder to be built in 2023, the city said. It is part of the City of Milwaukee's $19 million investment for reckless driving mitigation projects, which includes additional tax funding districts, ARPA allowances from the Wisconsin Department of Transportation, and dollars from the city budget.
"With the leadership of Mayor Johnson and the City Council, we were able to implement a number of additional safety improvements across the city. As not all streets are the same, we are using a tailored approach based on location," Public Works Commissioner Jerrel Kruschke said.
Other traffic calming projects include the rapid implementation initiative, speed bumps, road diets and reducing the number of traffic lanes.