Signs that once pointed to The Tandem restaurant at 1848 W. Fond Du Lac Ave. are officially down. And plans for the restaurant's predecessor, 1700 Pull Up, are moving forward.
But 2022 is a tough time to open a restaurant. Costs are high, staff are difficult, and even the most experienced operators need community support to launch a new restaurant.
Suffice it to say, now would be a great time for all of us to stand up and support the future community restaurant in the Lindsay Heights neighborhood.
Maybe that means ordering something delicious from 1700 Pull Up, which currently still offers pickup from 1700 W. Lloyd St. Thursday through Sunday (you can check out daily menus on Facebook). But it could also mean donating time, money, or services to help the new brick-and-mortar restaurant get off to a solid start.
Last summer, when the call went out for a new tenant to inhabit the restaurant that once housed Le Tandem, the response was nothing short of impressive.
But one leader – chosen from nearly 40 nominations – quickly rose to the front of the pack. In November 2021, Chef Rosetta Bond, a MATC culinary graduate and owner of local catering business 1700 Pull Up, was chosen to take over restaurant operations.
His goal was simple. She wanted to establish a neighborhood restaurant where she could feed her local community.
"I grew up in zip code 53205," she noted in a February interview. "And I live in a duplex just around the corner. My family has a history here. My grandmother was one of the first African American women in town to own her own store on 20th and Clarke. And being able to do what I love in my community is a big deal.
"It's for all of us," she said. "It's for the culture, and I want everyone to come and dine and celebrate with me."
When the news broke in late January, headlines flooded the internet from media outlets across the city, saying things like:
"Winner of The Tandem contest will open 1700 Pull Up"
"The Tandem, offered to a neighborhood chef…"
"MKE chef is excited for the future after winning an entire restaurant"
"Milwaukee Tandem gifted…"
Bond says she was excited. But, as the media frenzy died down, she also realized that most people (including her close friends) assumed that she had been given the restaurant for free and that she didn't need to. their help.
"I was so grateful for this opportunity," she says. "But I also realized that I needed help. I had no partners. My obligations to pay the rent for the space started in December 2021 and I had a lot of work to do.
The restaurant kitchen needed a new stove and cooler. New gas lines needed to be installed, and there were renovations needed to make the space work for the 1700 Pull Up concept. When she went to apply for her business license and was denied due to missing documents, she says she realized she was in over her head.
Bond had a lot of experience cooking delicious food; after all, she had been running a successful restaurant business for six years. But she had never owned a brick-and-mortar restaurant. So she says she had no plan to move forward.
Because she already had an established business, she also found she was ineligible for many assistance programs designed to help new businesses get started. On top of everything, money was hard to come by.
Although she put aside some savings and got help from Brew City Match, which offered her reimbursement for a percentage of the cost of renovating the space, she didn't have enough to pay for it all. And it seemed like new expenses cropped up at every turn. For example, when the compressor in the restaurant's freezer (where she was storing meat for her weekend catering) broke down, she lost nearly $2,500 in inventory and had to pay for the repair. It cost him over $6,000.
Ultimately, she said, she had to think creatively. She invested every penny of weekend food sales in the new restaurant. She sold t-shirts to earn extra money. Combined with the good efforts of friends – including Ashley Danielle who hosted a Drinks 4 A Cause fundraiser for 1700 Pull ups at ELV8 and Skybox Sports Bar who also hosted a fundraiser – she was able to go from before.
The money raised helped her buy a new stove from Fein Brothers. Of course, since equipment prices fluctuate wildly, she found that by the time she had the cash in hand, the price of the stove had gone up by $3,000. Every step forward, it seemed, meant another step back.
Still, despite the challenges, Bond says she was lucky. She has met people over the past six months who have been willing to offer advice and mentorship. More recently, a friend of a friend introduced her to Tracy Grundy of Elevated SOULutions, who has worked with her on a variety of projects related to her brick-and-mortar establishment.
"He literally came out of the clear blue sky," Bond explains. "And I was so grateful. She taught me a lot and helped me with so many different things.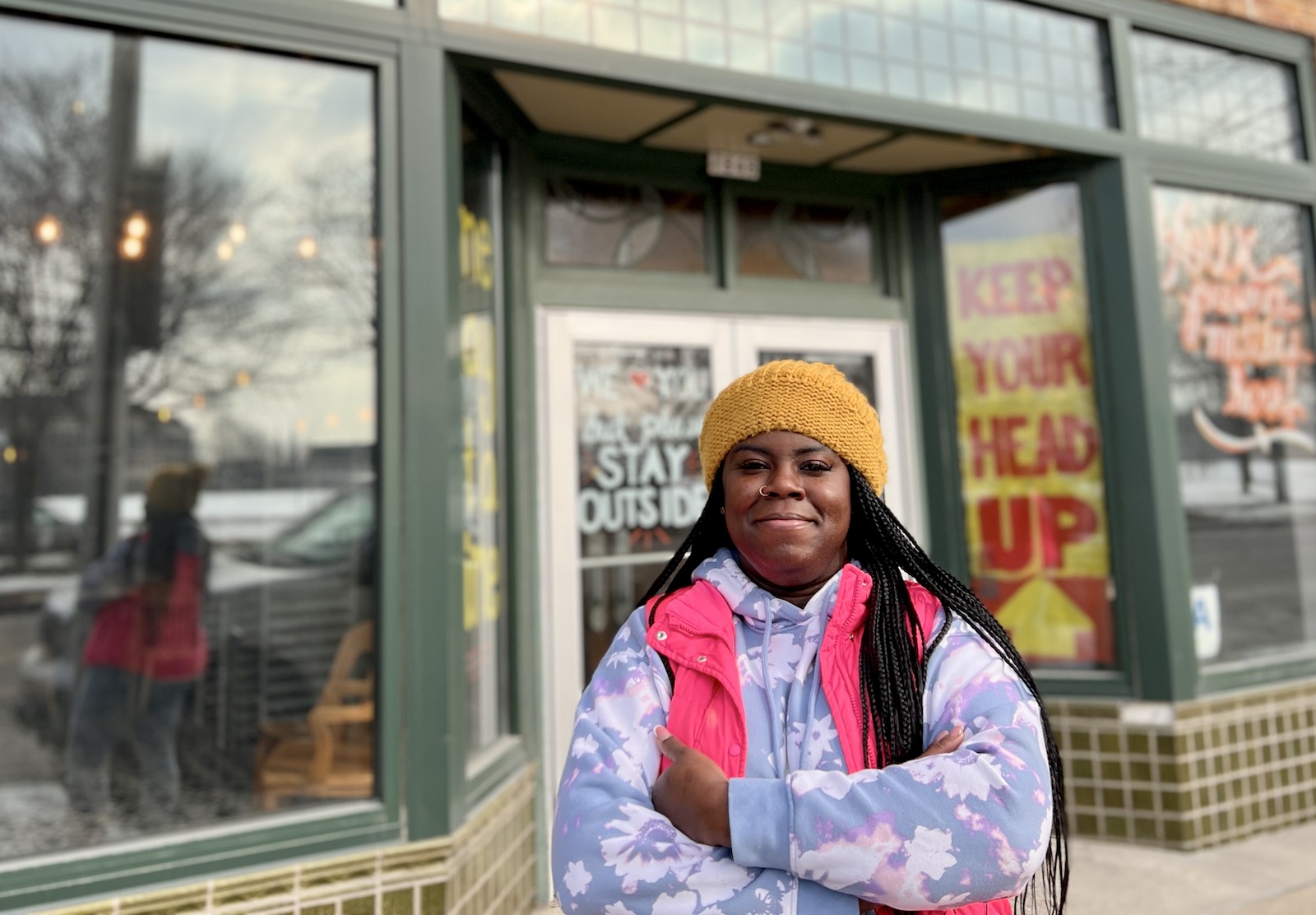 When Caitlin Cullen opened The Tandem in 2016, she did so with a lot of help from the community. In fact, it's this community support that has kept the restaurant running and that has allowed the restaurant to operate as a neighborhood "soup kitchen" during the throes of the COVID-19 pandemic.
And – whether Bond asked for it outwardly or not – she could certainly use some of the same support. In fact, the next few weeks will be decisive.
Currently, Bond says she is preparing to hire front and back of house staff, including line cooks, bartenders and servers (watch social media for posts). She says she would like to find people who bring their experience to the table so she can focus on making the best food possible.
But she also has a few projects she'd like to do, including replacing the restaurant's sound system (which was donated to the restaurant, but currently isn't working), paying for the restaurant's new signage (which was designed, but can't not be erected until paid) and the purchase of a convection oven and fryers for the kitchen.
"I would also like to fill the restaurant with works by local artists," she says. "But we will see. This has all been so much harder than I thought – both on the renovation side and on the business side. I estimated that I would need about $90,000 to get things done and get through the first year of business.
Despite the challenges, she still hopes that, if all goes well, she will be able to launch the soft opening of 1700 Pull Up in early fall, with a grand grand opening to follow in December.
"It's been really hard," Bond admits, "But it's still my dream. I can't imagine doing anything more than that. It's my passion and it's still what I want to do at this moment in time. my life.
Do you have any resources that could help 1700 Pull Up get off to a good start? Email Rosetta Bond at [email protected]
You can also follow 1700 Pull Up by following the restaurant on Facebook and Instagram.