Last weekend, I was able to discover Loup: Soup with a Local Twist at 7505 Harwood Ave. in Wauwatosa. They have many tasty and healthy offerings, including homemade soups and sandwiches.
I have to say the soup, sandwiches and bread with butter is the perfect meal. Some of the sandwiches they have to offer at Le Loup include heirloom tomatoes; mozzarella with pesto, turkey and goat cheese with fine herbs; and Pepper Grilled Cheese which is made with herb-crusted toasted sourdough bread. Every day they also offer different soup choices that you can try.
I had the pleasure of meeting Mary and Maria, the two workers who were there during my visit.
They were both super nice and I had a chat with them about how the soup and sandwich shop started. Mary said she was going to college and working in art therapy. I thought it was super unique, and such a cool thing to study. I really enjoyed meeting them.
The local soup and sandwich business opened in December 2020. Owner Steven Wenhardt also owns Wisconsin Soup Company. He started over 10 years ago selling frozen soups at farmers markets in southeast Wisconsin.
Wolf has a modern farmhouse theme. On the walls inside there are some very nice paintings that the artists have drawn to give the laid back environment a bright feel.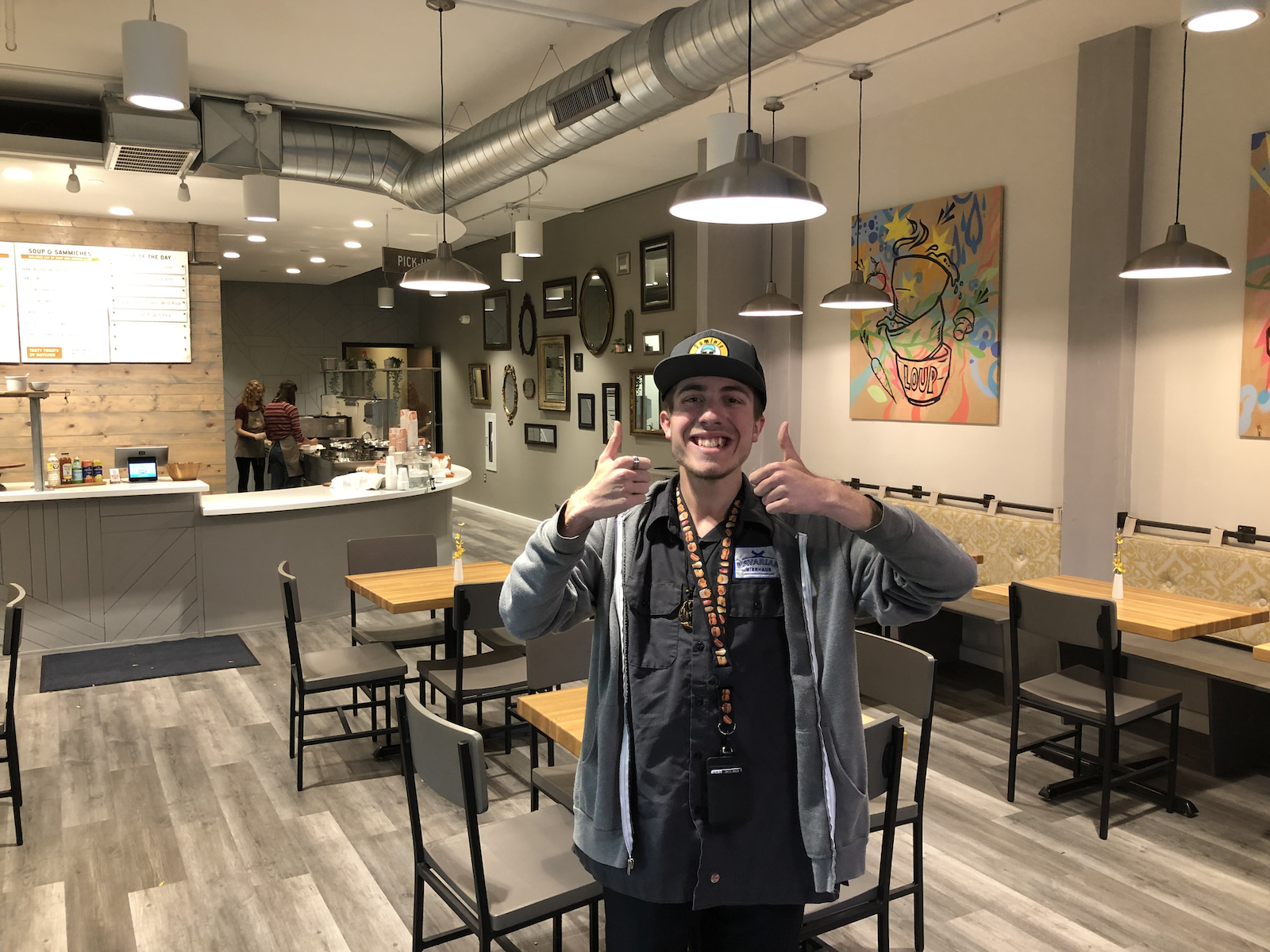 Customers have two choices. They can order at the counter and take their meal away. Maybe they'll sit down with a friend in Hart Park and grab a bite of their delicious herb-crusted grilled cheese sandwich. Guests can also dine inside the restaurant and enjoy the open and bright ambiance.
I choose to order their lemon egg salad sandwich. On this extra delicious sandwich, there were healthy foods like onions, celery, mustard, lemon, chives, mayonnaise and spring lettuce on a French bun. I also had a warm and cozy Farmland split pea soup for my side dish. I dipped my French roll in the split pea soup. I was in heaven.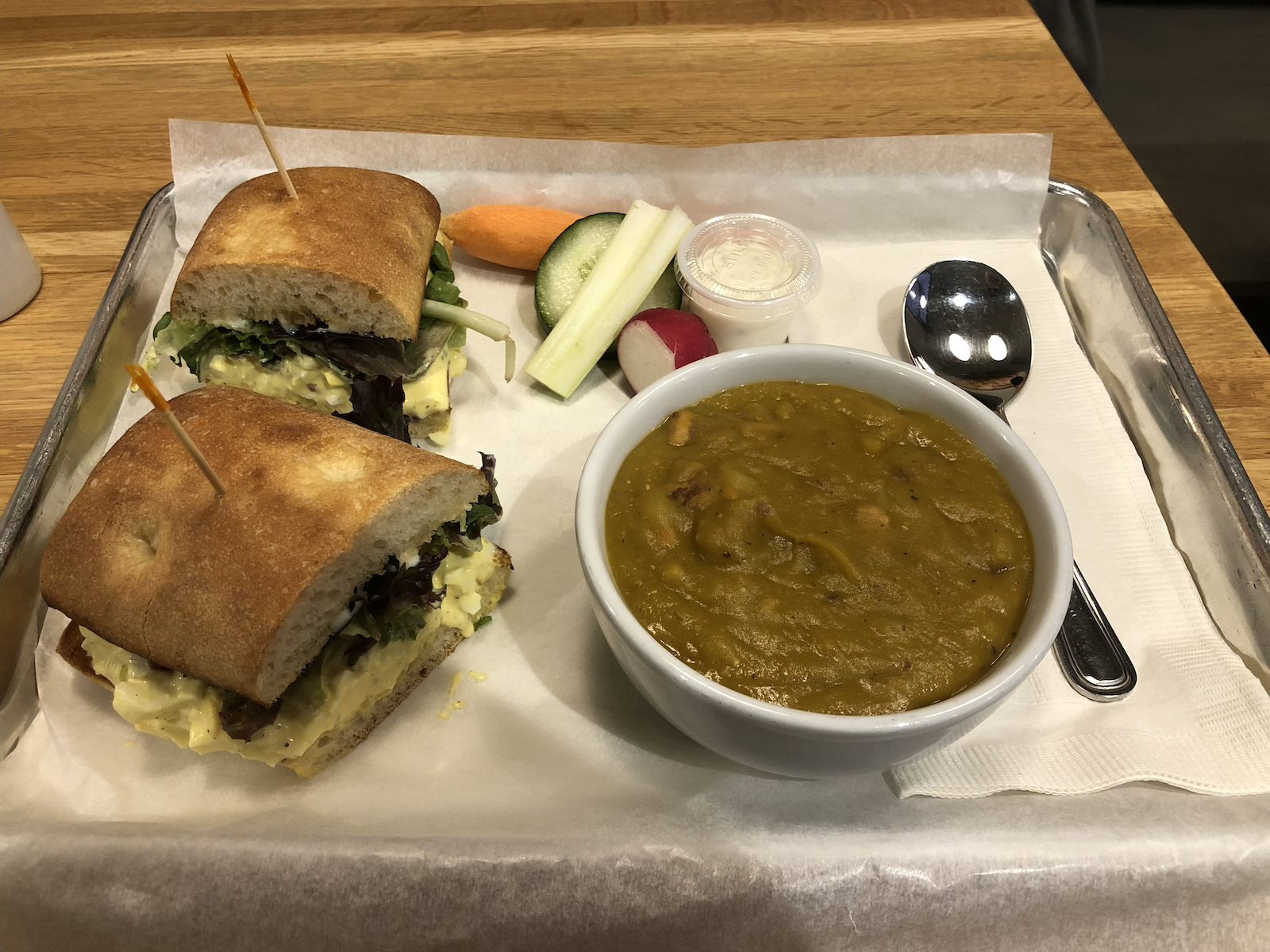 My dad ordered the grilled cheese with blackened chicken wild rice soup. He thought the grilled cheese had amazing flavor and the soup tasted amazing.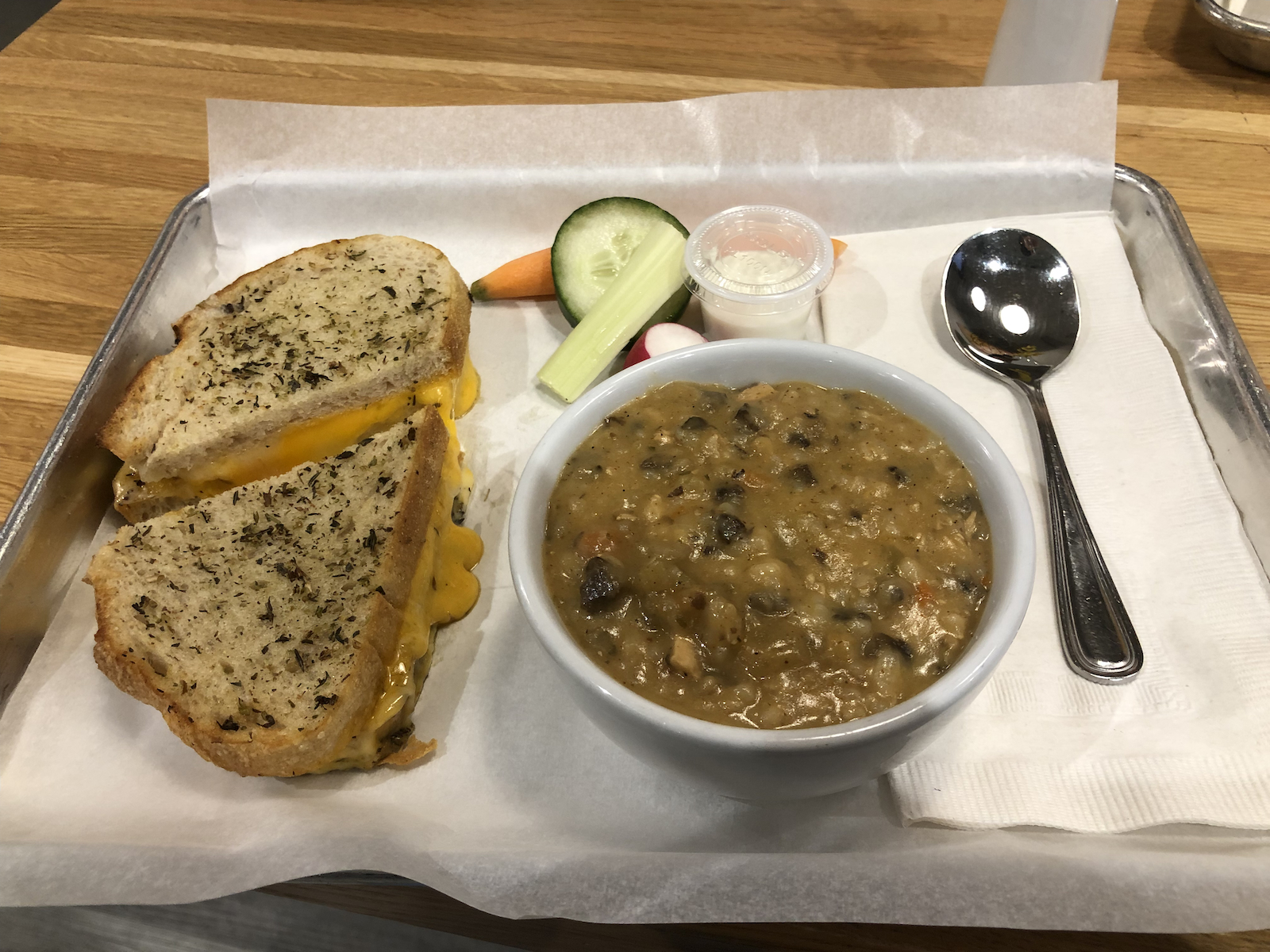 I would highly recommend trying this local owned modern soup and sandwich that has an extra twist. They are a must, and if you fancy a grilled cheese or a sandwich and soup, this is a place to check out. You will not be disappointed.