At OnMilwaukee, we believe in raising all voices and using our platform to support the dreams of others. And that's what we hope to do for Dominic the Food Reviewer. When I first met Dominic almost two years ago, I was impressed by his passion, curiosity and interest in improving his writing. Over time, I not only enjoyed getting to know him better, but he taught me as much as I taught him. I hope you not only enjoy reading Dominic's reviews, but also understanding and enjoying seeing the world of food through his eyes. — Lori Fredrich, Editor-in-Chief

Recently I went to In Plane View, a pub and grill that serves a mix of different dishes. It is located at 700 E Layton Ave. across from Milwaukee Mitchell International Airport.
While visiting the pub and grill I had the honor of meeting the General Manager Skyler Gibbs.
Before becoming In Plane View, it was called Brass Monkey Bar and Grill. Owner, Danny Martinez operates the restaurant. This is his first restaurant. He kept all the Brass Monkey staff when he bought the building. Skyler mentioned that they celebrated their first anniversary on May 7 this year.
Danny was the head chef of Final Approach for twenty years on Howell Avenue. He takes great pride in his food and the majority of the food is homemade including sauces, soups and more. Cooking is her true passion. The general manager told me that the weekly specials are based on what the public recommends, so if you have any creative ideas, let them know.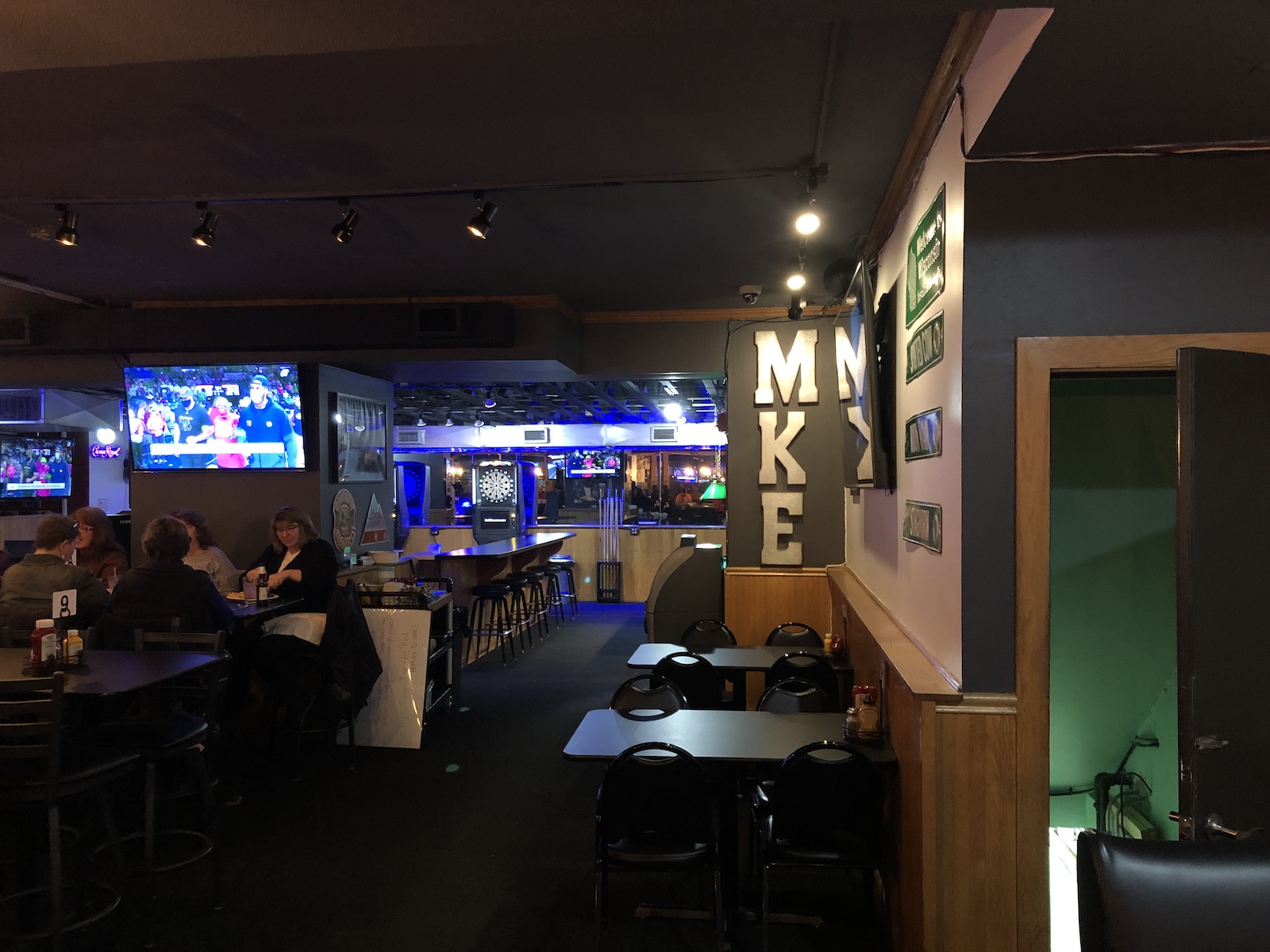 They have a bar when you enter right in the center where colleagues, colleagues or friends can sit and watch sports matches from all over the country. There are high tables, booths and an outdoor patio in front of the restaurant. At the back of the bar they have a pool table and darts.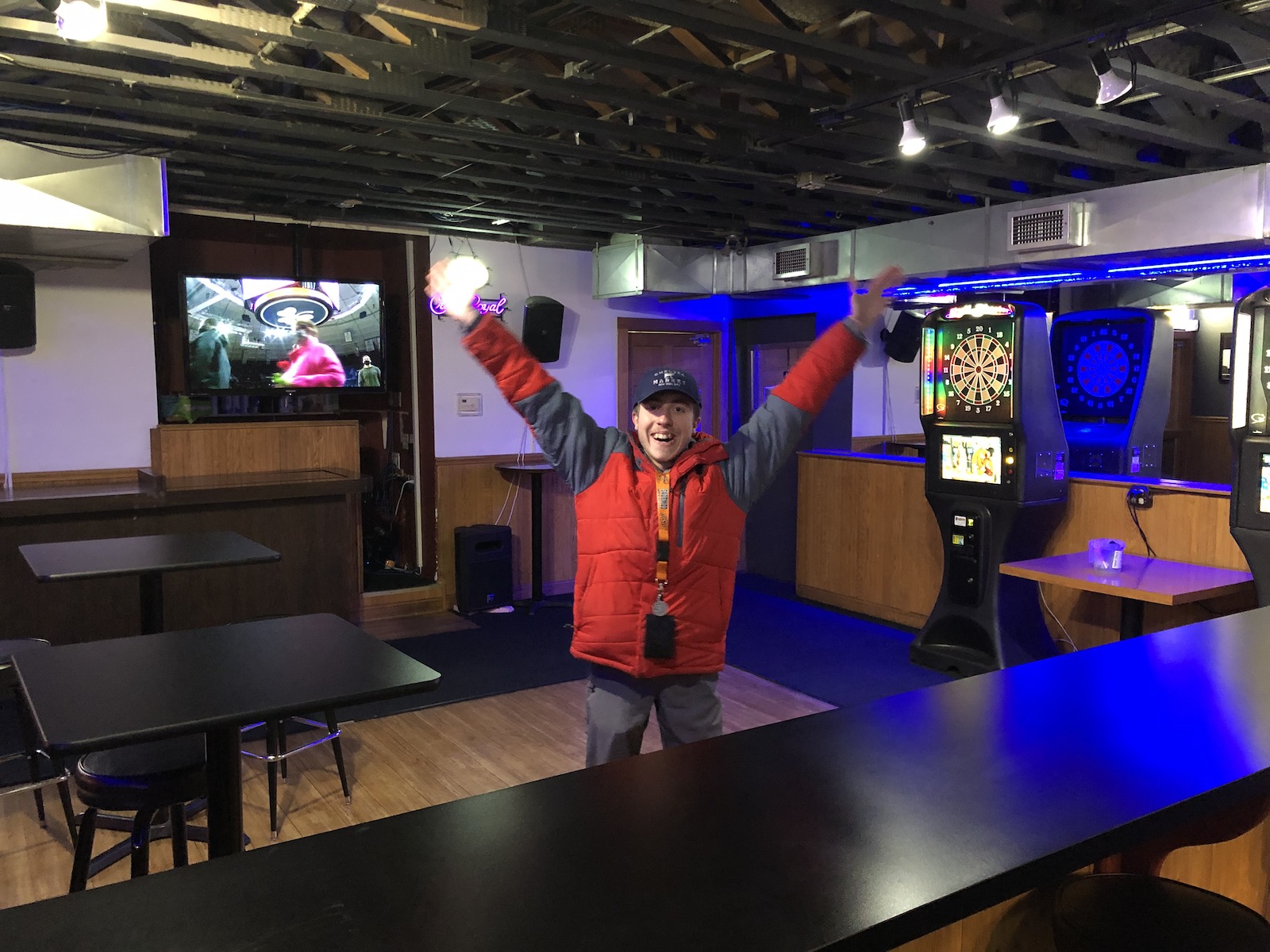 Skyler said the most popular dishes at the restaurant are the wings, the Tandem Pub Burger, the Piper Cub Club and the reuben rolls. Our waitress' name was Jenny. She was super friendly, genuine and always smiled when she came to our table.
For my appetizer I tried breaded mushrooms, mozzarella sticks and corn nuggets. The mushrooms looked hand breaded and were tasty.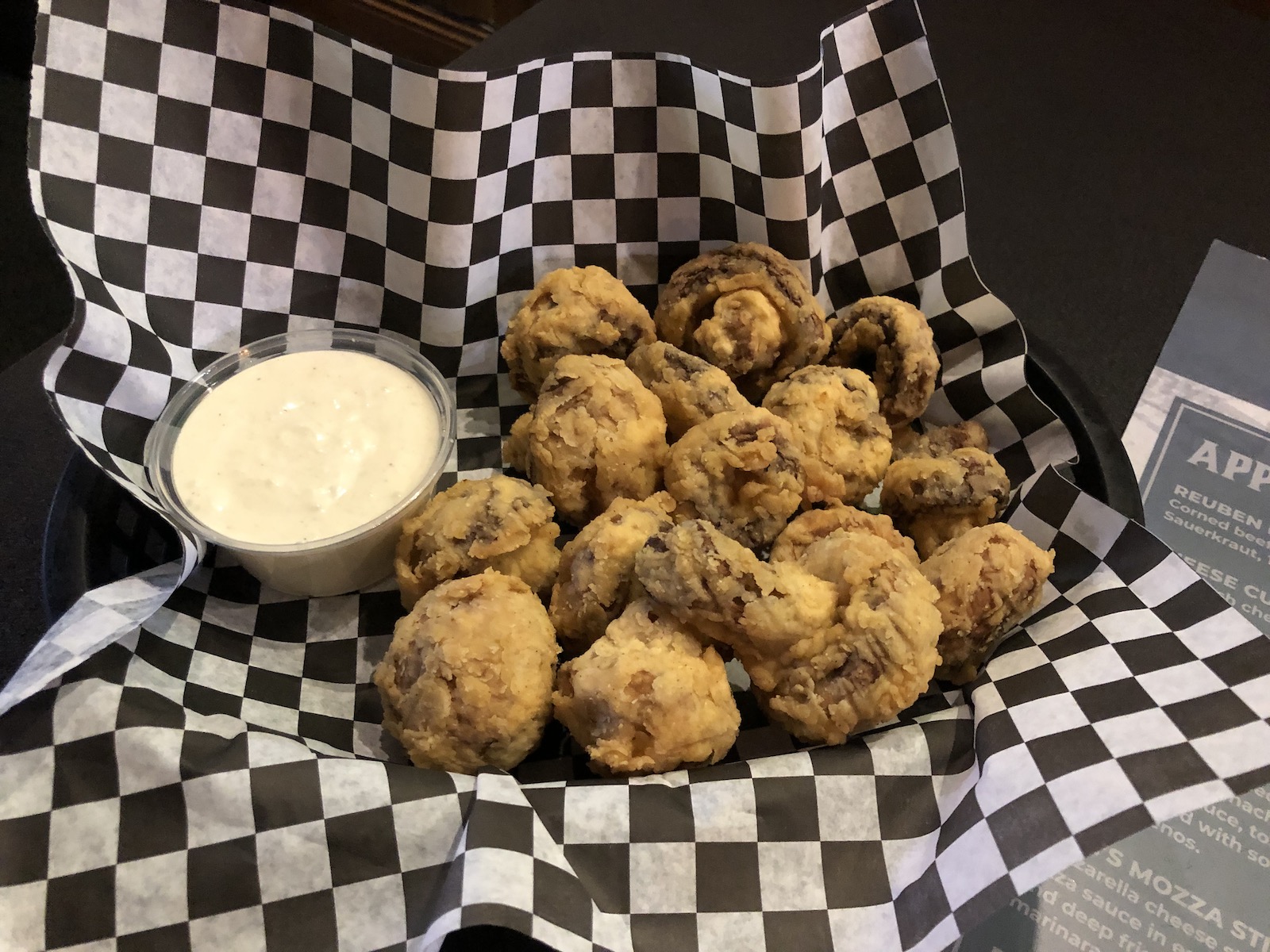 Their mozzarella sticks were made with the spring roll wrappers just the way I like them. I dipped my mozzarella sticks in the tomato sauce like there was no tomorrow.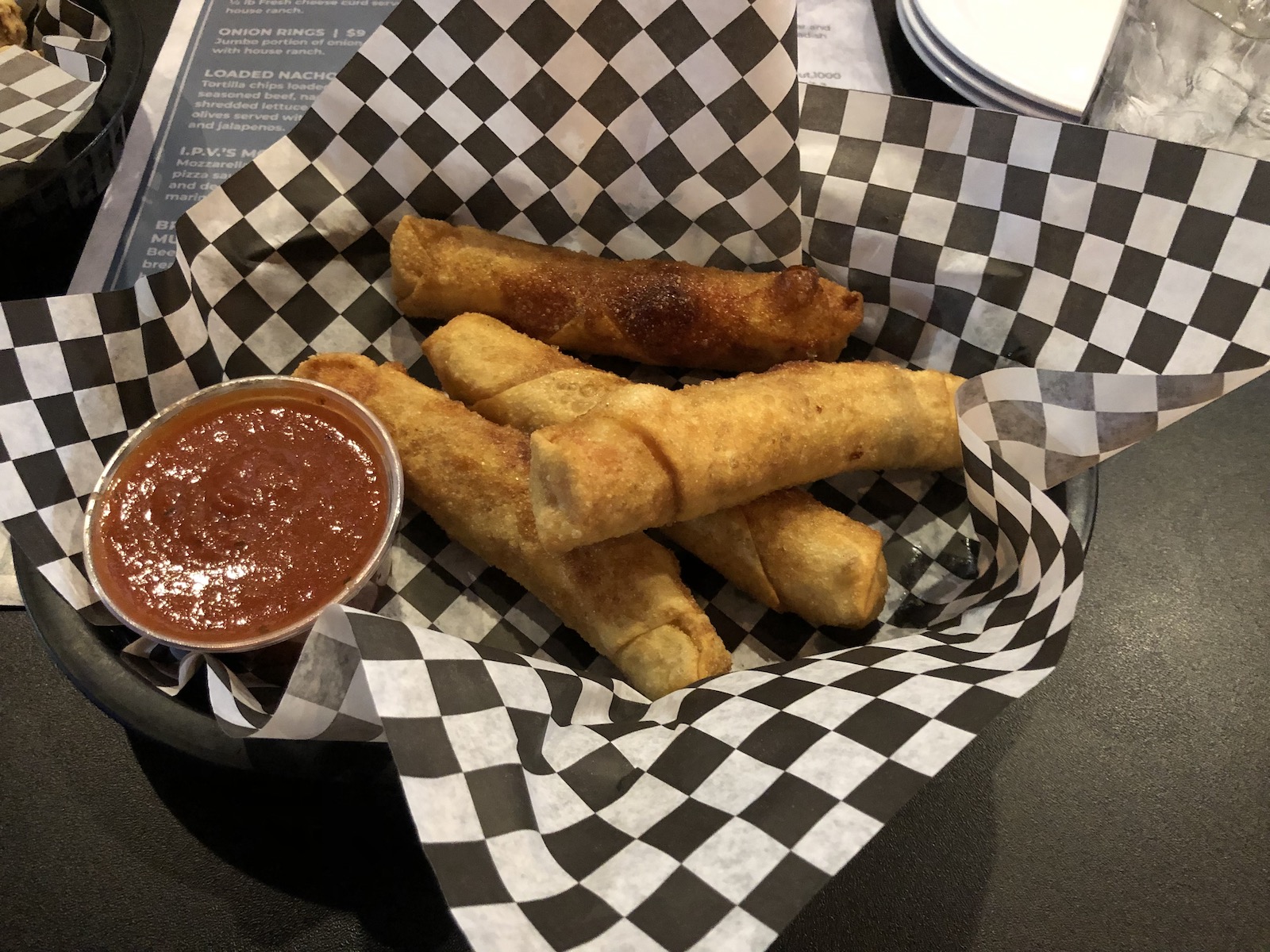 The corn nuggets were also very appetizing.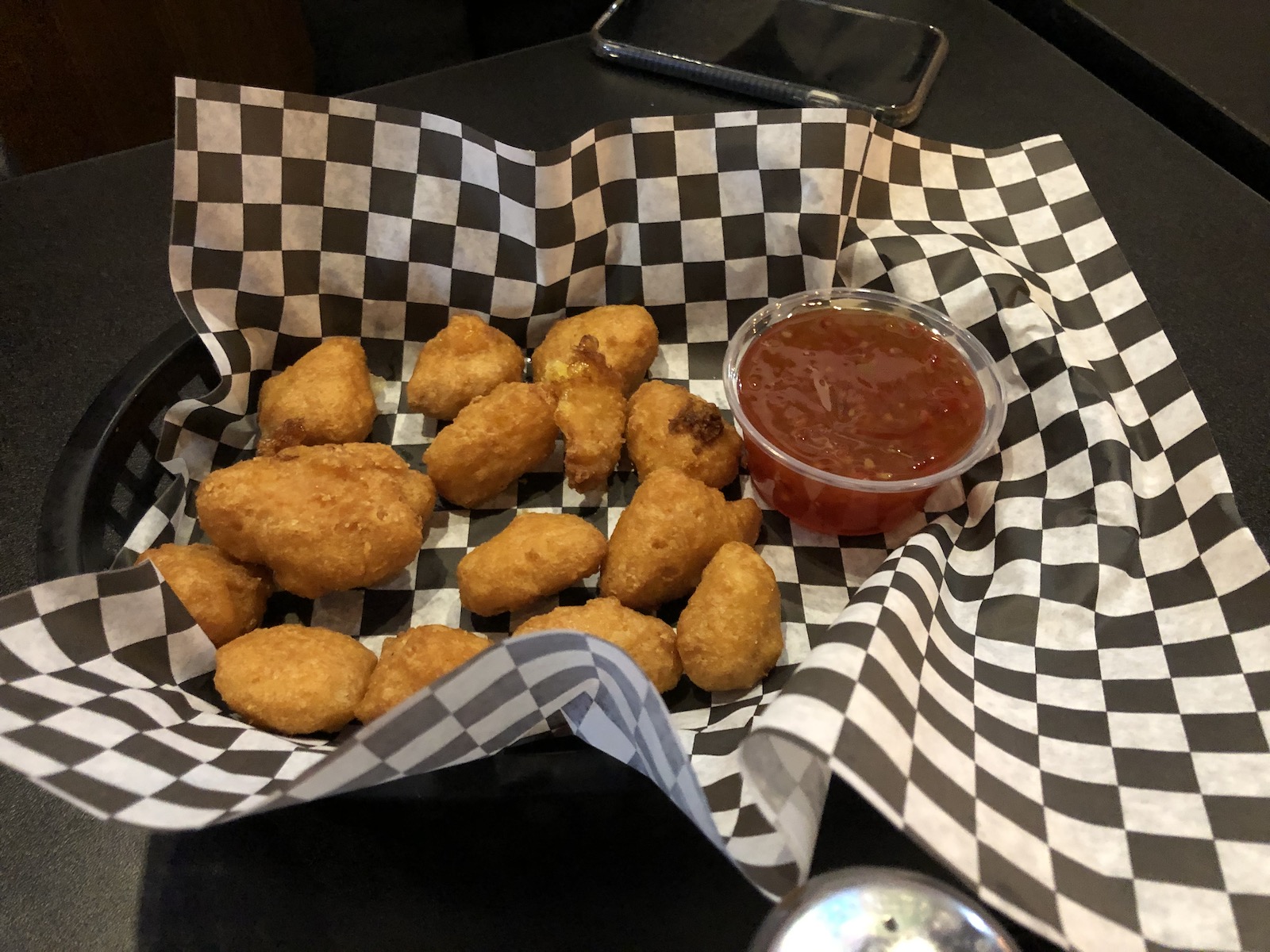 For my main, I ordered the build-your-own burger. The toppings I chose for my burger included tomatoes, lettuce, onions, jalapeños, and provolone cheese. It came on a pretzel bun with house fries.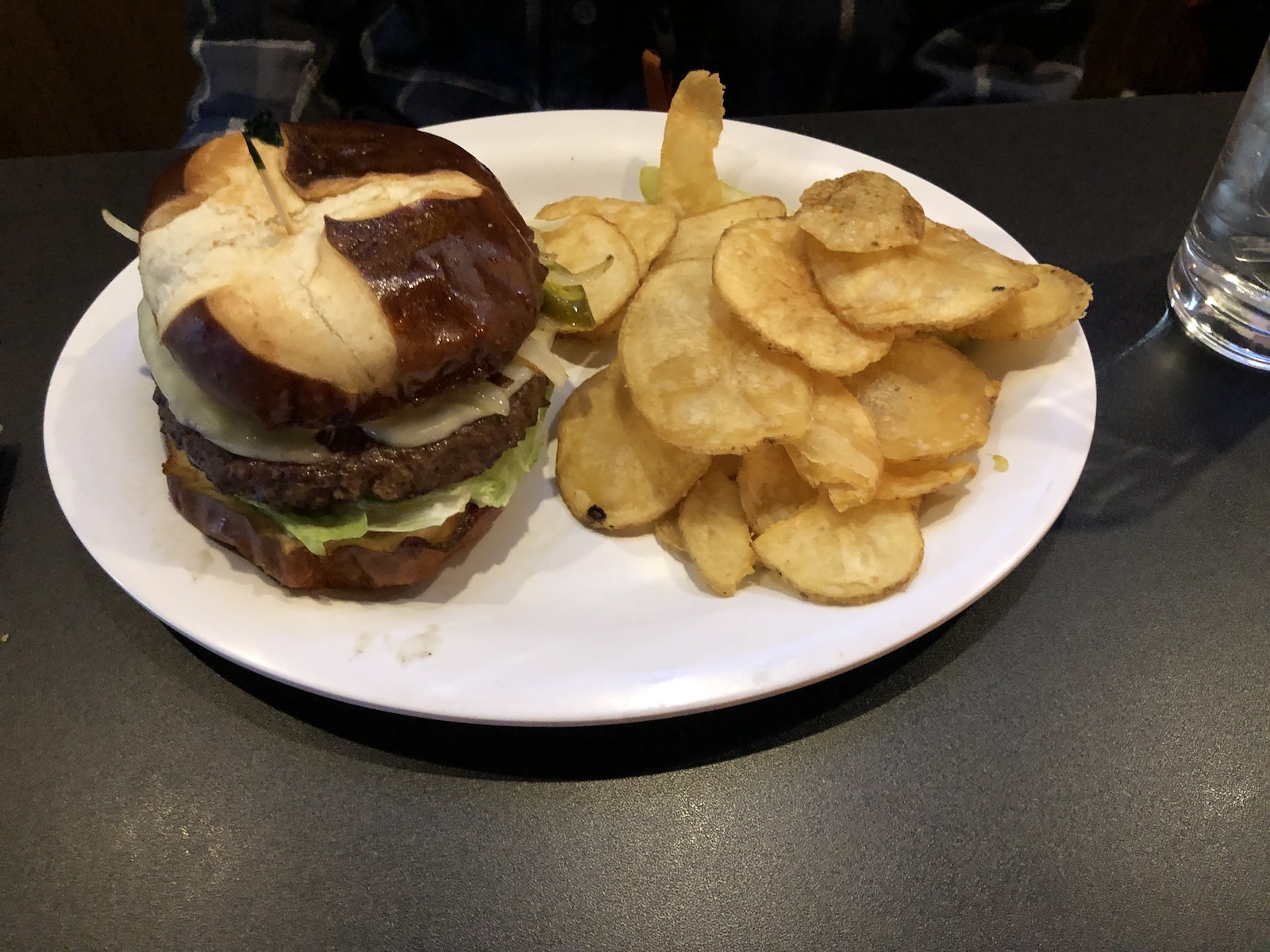 Their burgers are super ginormous. I'm a big fan of spicy foods, so I loved the jalapeños. When I took my first bite, the cheese was cascading down the sides of the burger. The burger was good and juicy and their home fries had a fine texture and perfect crunch.
I will definitely be coming back and playing pool and sitting on the outdoor patio watching all the different planes fly. This is a restaurant that I highly recommend trying. All the staff are super pleasant and my meal really filled me up.