Editor's note: Community posts are where community announcements and event posts are posted. If you have a community-focused event that you think our readers would be interested in, please submit it here.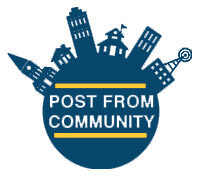 Valley Week, presented by the Potawatomi Hotel and Casino, returns September 24-October 1 and features nature in the heart of the city, world-class businesses, premier tourist destinations and unique recreational opportunities from outdoors.
The annual Menomonee River Valley Fall Festival features 15 events, 11 of which are outdoors, and most events are free thanks to sponsors. With parks, trails and the Menomonee River, nature abounds in the valley.
Experience the valley from the Menomonee River on the Sunset Kayak Tour or Happy Hour Cruise. Take a guided tour of the Milwaukee Recycling Facility. Take binoculars for a bird walk to find species of birds that have returned to the valley. Family experiences include an outdoor movie night at the Harley-Davidson Museum and a Kids Story Ride at Three Bridges Park. You can also show some love for nature by responsibly disposing of your old electronics in exchange for a free Palermo's Breakfast pizza and a cup of coffee in the morning.
Valley Week showcases the Valley as a great place to visit and work. Like the Menomonee River Valley itself, Valley Week offers something for everyone. Proceeds support Menomonee Valley Partners, the organization that has led the successful redevelopment of the valley since 1999.
All of the week's experiences are listed on TheValleyMKE.org, including:
Saturday September 24
monday september 26
A walk in the park + optional Silver City lunch – 11am-11.45am | Three Bridges Park and Silver City
Take a lunchtime walk to get some fresh air and discover new sights. The valley is perfect for experiencing nature in the heart of the city – and we'll share some fun facts along the way! FREE
Sunset Kayak Tour – 5:30 p.m.-8 p.m. | Milwaukee Kayak Company
Get a fresh look at Milwaukee on this guided paddle down the Menomonee River. There are big plans for these shores! $40/person and $20 donated to MVP
tuesday september 27
bird walk – 8am-10am | Three Bridges Park
Start your day with fresh air and birdsong with the Urban Ecology Center. Beginners and bird watchers of all skill levels are welcome to explore the Three Bridges Bird Park with us. FREE
Valley Business Bag Tournament – 4:30 p.m. | MOTOR Bar and Restaurant
Make your way to the top with magnificent river views at the Harley-Davidson Museum®. $75/team
Wednesday, September 28
Visit the helmet recycling facility – 11 a.m. | Keep Greater Milwaukee Beautiful
It's fascinating to see what happens to all the items you put in the recycling bin! Join us for a guided tour of the Materials Recovery Facility located in the valley! FREE
Happy Hour Cruises – 4 p.m., 5 p.m., 6 p.m., 7 p.m. | Twisted Angler Crab Hut
Three 45-minute cruises on the Menomonee River offer a journey through the Valley's past and a glimpse into its future, plus beer and cocktails! $15 includes a drink
Thursday, September 29
Food Trucks and music – 11.30am-1.30pm | St. Paul Avenue Ecozone
Soak up the midweek vibe and relax to the sound of music while enjoying delicious food truck food.
Visit to the art museum – 12 p.m. | Warehouse Art Museum|
Join curator Melanie Herzog for a guided tour of the ongoing exhibition William Kentridge: See for Yourself at The Warehouse MKE. FREE
Valley Tailgate and Brewers Game – 5 p.m. | City Lights Brewing and American Family Field
Stay in the valley after work and catch a game with your colleagues from the valley! The first 100 ticket holders are invited to a free tailgate at City Lights Brewing! $30/ticket
friday september 30
Breakfast and Electronics Recycling – 7am-12pm | Stamm Technologies
Put down those old electronics lying around AND recharge yourself with Palermo's breakfast pizza, free Rishi Sparkling Botanicals and coffee (7-9am!). FREE
Outdoor Movie Night: Lightyear – 6-8.30 p.m. | Harley-Davidson Museum and MOTOR Bar and Restaurant
Bring your whole family to the Harley-Davidson Museum in the Valley for an outdoor movie and fun activities as we welcome in the fall! FREE
Saturday October 1
History hike for children – 10am-11.30am | Urban Ecology Center and Three Bridges Park
Three storytellers around Three Bridges Park will be ready to engage young minds with stories about Native Americans and their relationship to wild rice, the secret language of trains and nature. FREE
For more information and to register for events, visit TheValleyMKE.org/ValleyWeek.
Menomonee Valley Partners is a nonprofit organization established in 1999 with a mission to revitalize and sustain the Menomonee River Valley as a thriving urban district that advances economic, ecological, and social equity for the benefit of the greater community. of Milwaukee. Since then, 67 businesses have moved or expanded in the Valley, over 5,200 jobs have been created, 60 acres of parks and trails have been created, and 10 million people visit the Valley's recreation and entertainment destinations. every year.